Safety Auto Parts Corp. is confident that its pistons are the best pistons available to engine rebuilders. Why are we so confident? Safety Pistons are manufactured with the rebuilder in mind. The level of attention to detail in producing our pistons is unrivaled. Our use of pure raw material, advanced design and tooling mechanism, and advanced heat treatment and aging process all give our pistons high performance and incredible durability. Additionally, selected pistons include the following features and benefits:


Anodized Deck Piston

Withstands more heat and pressure than standard pistons.
Increases the performance of the engine.
Lasts longer than standard pistons.

MOS2 Coated Piston

Reduces the friction between the piston and the cylindar wall.

Aids piston movement when the motor oil is hardened.

Helps conserve motor oil.

Tin Coated Piston

Added protection for vehicles in low climate areas.
Environmentally friendly.
Have improved dry-running properties and are corrosion-protected.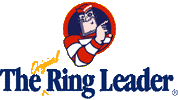 Want to get the most out of your pistons? Safety recommends using our pistons with Hastings Piston Rings. For your convenience, Safety offers Hastings rings in sets or individually. With these two components, you are guaranteed to have the best piston/rings solution available to all engine rebuilders in the market.